Neotech RAM Cannula - Nasal Oxygen Cannula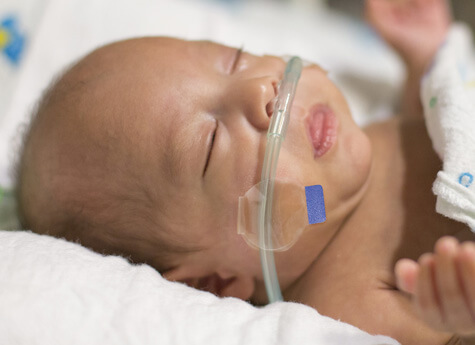 Versatile Interface Atraumatic Safe Effective
Enables Atraumatic Non invasive therapy with increased CO2 Washout, Prevents Septal Injury.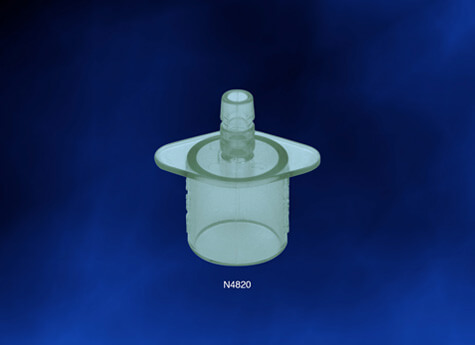 Standard O2 Adapter
Enables compatibility With universal O2 connection. Enables low flow therapy & recovery post weaning without changing multiple interface.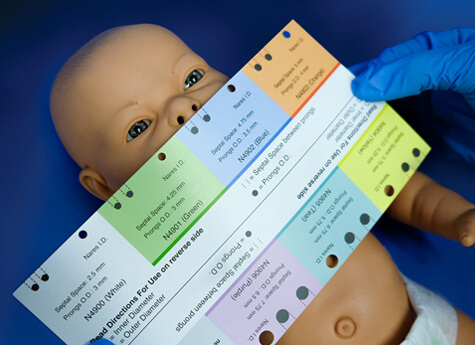 Sizes According to Actual Pateint Nares
Color coded for quick identification of Correct Size Ensuring Patient Compliance and Effective Therapy resulting in Targeted Clinical Outcome.
RAM Cannula avaiable in 4 NEONATAL & 3 PEDIATRIC Sizes. with Oxygen Adaptor, and Size Selector Scale
Its strongly recommended to use Scale provided with pack for selecting size, which is very critical for effective deivery of therapy (order of customizable packs available)
Neotech RAM Cannula® / Nasal Oxygen Cannula
Step 1 Select proper size cannula by using RAM size guide provided in package. Ideal prongs size will fill approximately 80% of nares. Ensure that prongs do not fill nares completely.
Step 2 Attach 15 mm oxygen tubing adapter (provided) to RAM cannula. Attach cannula to oxygen source. Ensure all cannula connections are properly secured.
Step 3 Open and test the level of oxygen flow before putting the device on the patient.
Step 4 Insert prongs into patient's nares and allow a small gap between patient's septum and base of prongs.
Step 5 Secure cannula to face with EZ-Hold® Tubing and Cannula Holder or comparable product.
Step 6 Replace Neotech RAM Cannula every 14 days or per hospital protocol, whichever is sooner. Dispose of used RAM Cannula per hospital protocol.
The Neotech RAM Cannula is intended to be used for preterm and term neonates, infants, and pediatric patients who require supplemental oxygen, respiratory support or assistance in breathing in an ambulatory, hospital or institutional environment. It is used to provide oxygen with the following methods:
Heated or unheated, humidified low flow oxygen.
Heated, humidified high flow oxygen.
CONTRAINDICATIONS, CAUTIONS & WARNINGS
The Neotech RAM Cannula is contraindicated for patients with nasal atresia or patients with facial structure deformities that prohibit adequate respiratory support.
Federal law restricts this device to sale by or on the order of a physician.
This device should only be used while the patient is under the continuous, direct supervision of healthcare professional and frequent observation of prongs position in patient's nares is necessary.
Improper selection of size, improper positioning or improper use may result in septal trauma or necrosis.
Cannula tubing can pose a potential strangulation hazard. Do not use the O-ring to secure the device to the patient.
Always begin gas flow prior to inserting prongs into patient's nares.
Do not use if package is damaged or open.
Do not soak, wash or sterilize.
Discontinue immediately if skin irritation occurs.
Single patient use only.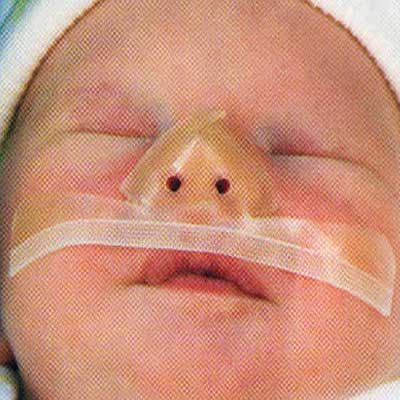 Cannulaide®
Infant Nasal CPAP Seal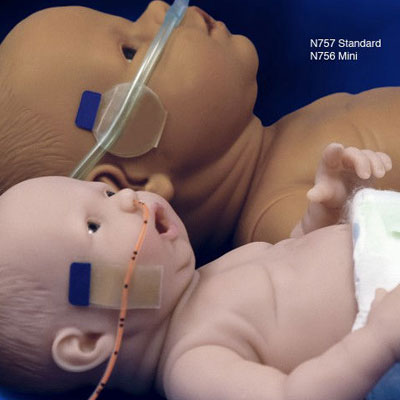 EZ-Hold®
Tubing and Cannula Holder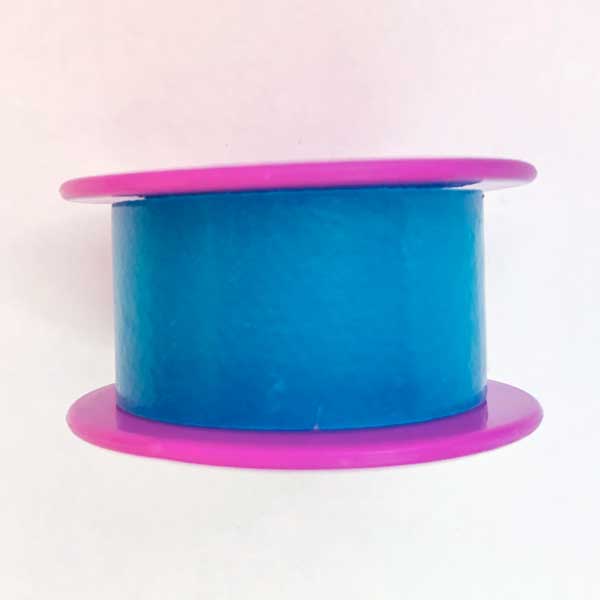 SilGrip
Mulipurpose Silicone Adhesive Tape