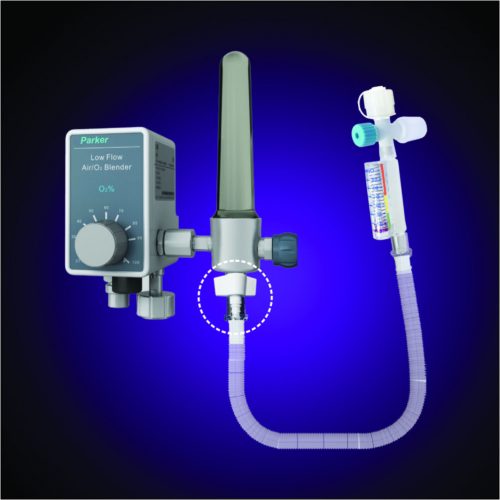 Disposable T- piece resuscitation circuit with Adjustable PEEP-PIP & manometer.

Conveniently placed manometer, helps monitor resuscitation
Integrated manometer at mouth peice for convenient monitoring of PEEP& PIP

PIP & PEEP Regulator
PIP & PEEP regulator for measured & controlled delivery of PIP & PEEP for effective resuscitation.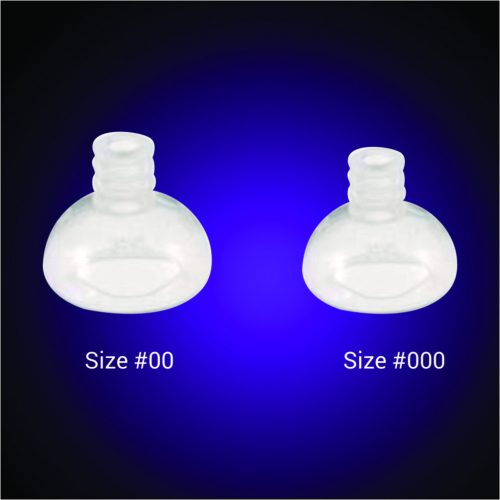 00, 000 Size Mask
Size available as small as 00,000 for resuscitation of premature Babies.

100% Silicone Material
Transparent ,gentle & soft neonatal mask better visuals and better Placement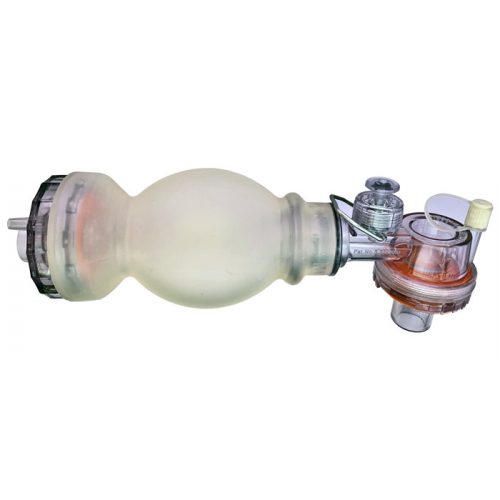 Made of 100% Silicon

Durable & cost effective
Capable of being autoclaved at least 250 times

Popup Valve
40cm H2O pressure release popup valve, with convenient over ride clip
Manometer & peep valve as unique accessories which enhances the functionality of the CPR bag. (Supplied separately)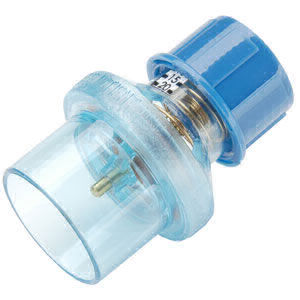 Ensures recruitment of alveoli, helps to prevent atelectasis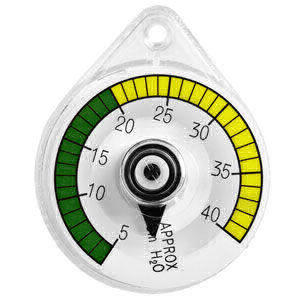 Convenient placement for inline readings of actual pressure being deliver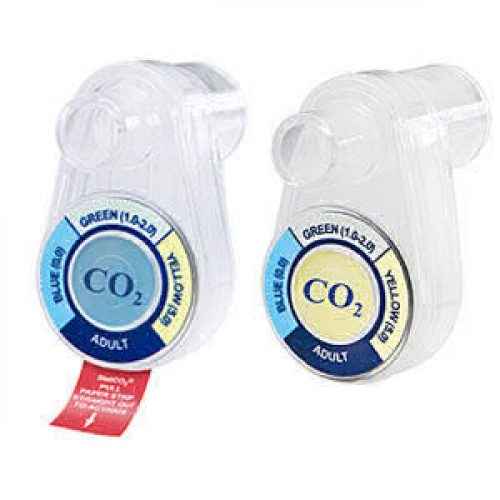 MiniStatCO2®, NeoStat-CO2®
Fast, durable colorimetric breath indicators for visualization of exhaled CO2 to assist in verifying proper intubation. 

Color Indicator
Enables easy & quick Identification of %f Co2 Exhalation

Light Weight & Disposable
Being light weight it has to remain attached to ET Tube there's no drag on airway & being disposable provides safety of application
Demonstration of MiniStatCo2®